---
Carry and insulate your favorite beverages in style with Green Guru's Sixer, Six Pack Insulated Top Tube Holder.  Designed to secure over the top tube of your bike, the Sixer offers the perfect solution to easily bring a few drinks across town to your friend's place.  When you get there, just take The Sixer off your bike and you've got a beautifully unique hand-held drink caddy to carry and insulate your drinks.
In addition to keeping your drinks cold, the Sixer also is helping to keep materials out of landfills.  It is made from upcycled bicycle inner tubes, upcycled colored nylon fabric, and vinyl waterproof tarp.  
---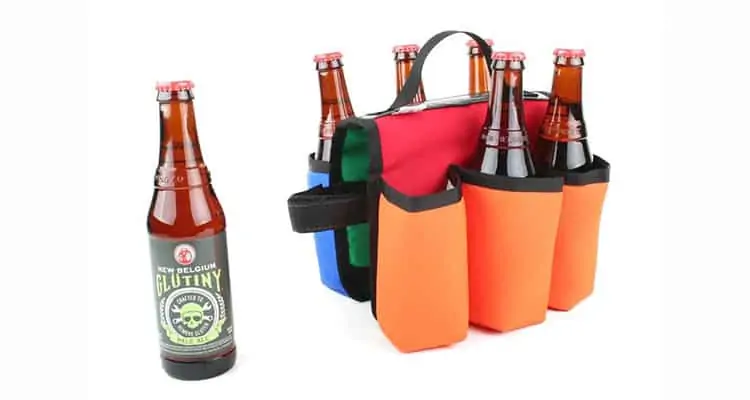 ---
Green Guru is a Boulder, Colorado-based B Corporation that has Gold Level status with the Colorado Environmental Leadership Program.  The company makes its outdoor adventure products out of upcycled materials obtained mostly from recycling stations.  They have a full catalog of sustainable, locally made adventure gear products made out of materials like used bike tubes, wet suits and billboard materials.
---
Images via Green Guru. Pricing accurate at time of publication.