---
Comfy, durable jeans are staple in any man's closet. Unfortunately jeans are one of the most environmentally challenging articles of clothing to make. Denim often requires harsh chemicals and massive amounts of water to make. But are there more environmentally friendly and ethical jeans for men?
The best ethical and sustainable clothing brands making jeans for men are improving how jeans are made and sold. They are implementing more environmentally friendly practices like using organic cotton, recycled cotton and eliminating the use of harmful chemicals. The best brands for men's jeans are also reimagining commerce; doing things like providing price and labor transparency, leveraging employment as a force for social good, using robotics to minimize waste, and developing new sales models around the circular economy.
Let's explore some of the best men's jeans brands that are pioneering a better path.
---
Outland Denim is a Certified B Corporation founded to offer employment opportunities to women who have experienced sex trafficking. Over 80 employees have benefited from stable employment, training and living wages at Outland Denim in Cambodia.  The company received an A+ rating in 2019 by the Ethical Fashion Report.
The company is committed to sustainability, using organic cotton and industry-leading water and energy reducing technology.  They also produce the Outland Journal, which features stories of their improvements in sustainability and fair labor. They offer classic looking jeans and jackets. And with such a positive mission, you can feel great about every penny you spend on them.
---
Outerknown states that its jeans are made in the world's cleanest facility using less water and fewer chemicals. The S.E.A. Jeans stand for Social Environmental and Accountability and they are guaranteed for life. To keep the jeans out of landfills, Outerknown will repair, replace or recycle them. S.E.A Jeans are also made from organic cotton in a fair trade certified factory.

When a clothing brand is founded by a former Surfer with the commitment to sustainability you know it's going to be environmentally friendly.  But are they going to look good and perform well?  Check out this video of Kelly Slater surfing in jeans,  and you tell us.
---
Mud Jeans wants to help you free your mind from "owning" and to take part in the circular economy. To do so, they offer jeans you can lease. Yeah, you can buy your jeans too, but what's the fun in that?
If you think about it, jeans make so much sense to lease.  "New" jeans already designed to look aged, so more wear just means more character, style and comfort. And as a material, denim holds up extremely well and lasts a very long time.  Mud Jeans also starts with eco-friendly materials, making its jeans with organic and recycled cotton.
---
Everlane is all about exceptional quality, ethical factories, and radical transparency. Their unique approach is to share how much their clothes cost to make. From materials, labor, transportation and more, Everlane breaks out the cost of their apparel.
Everlane's jeans are made at a LEED-certified factory that recycles 98% of its water, uses renewable energy and repurposes byproducts to create affordable homes. How cool is that?
---
E.L.V. stands for East London Vintage. The brand uses discarded Denim from vintage warehouses around the UK and reuses it to make new styles. The goal is zero waste. Every piece of denim used by E.L.V. gives a second life to the fabric that would have been in landfills. The repurposing of existing denim also saves massive amounts of water. It only takes 7 liters of water for E.L.V to create one pair of denim jeans, compared to 7,000 liters for an average pair of jeans.
---
Levi's has been implementing eco-friendly practices for many years. It claims to have saved 3.5 billion liters of water and recycled 5 billion since rolling out innovations in 2011 that use less water in the finishing process. That's the part of the process that make jeans look broken-in. This year, Levi's projects that 80% of their jeans will be made using this technology. 
Additionally, Levi's is currently utilizing cotonized hemp in some of its jeans because it grows quicker, uses less water, and leaves cleaner, healthier soil. And their WellThread collection is even made to be recyclable.
The company also repairs, customizes and upcycles old garments. Levi's SecondHand allows customers to drop off old Levi's products in exchange for a gift card. The company then cleans and restores the products for sale, keeping them out of landfills and giving them new life.
---
DL1961 Is a family-owned company that makes everything in-house. Everything from spinning the yarn and weaving the fabric to producing and finishing the garment all occur within the same facility. This vertically integrated system means that the materials and products do not need to travel from facility to facility to be made and delivered to you.
The brand also recycles and treats 98% of the water that it uses with a state-of-the-art water recycling system. The system eliminates die from the water and reintroduces it back into municipal drains.  
DL1961 also uses a broad range of eco-friendly materials including Modal®, Tencel™ or Refibra™, Lyocell, Lenzing™ and of course organic and recycled cotton.
---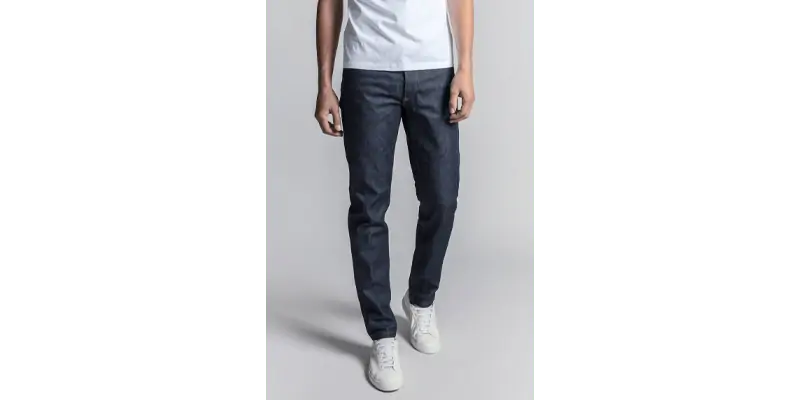 ASKET Is in the pursuit of less. They desire a world free of fast consumption with less clutter and waste. That's why ASKET makes timeless clothing made to last.
The brand also strives to show customers full transparency. For each item ASKET shows the cost of making the garment and traces the origins of its manufacturing. They are also working on being able to show the CO2 impact of creating the garment. 
ASKET jeans Are made from 100% organic cotton and come in raw, washed, and black denim styles.
---
Unspun's mission is to make the design, manufacturing and consumption of fashion intentional. Their goal is to reduce carbon emissions by 1% through automated localized and on-demand manufacturing. 
Unspun practices on-demand manufacturing.  The company only make clothes once they are ordered. This means the brand does not need to create extra inventory that goes unsold and ends up in landfills.

Using robotic manufacturing also reduces the amount of material scrap in the production of their apparel. And while this doesn't eliminate 100% of scrap waste, unspun partners with Blue Jeans go Green to turn cutting waste into denim insulation for homes.
---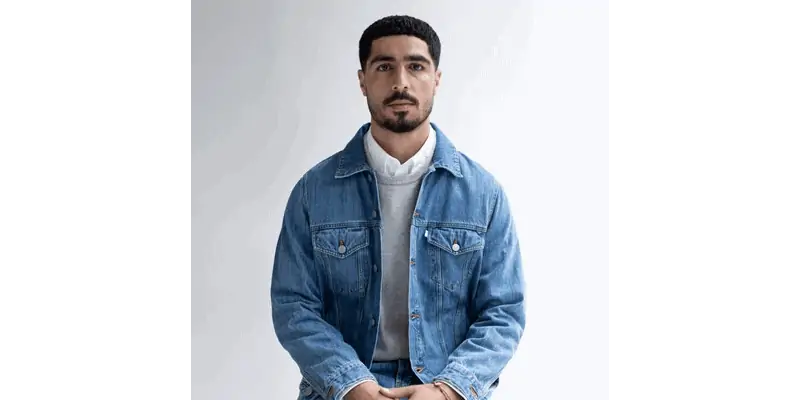 Unrecorded makes unisex apparel that is all made from certified GOTS organic cotton. The brand focuses on classic staples that you can wear any time of day or any time of year. The more versatile your clothing is, and the more you can wear it, the less you need to buy which keeps clothing out of landfills.
Unrecorded also avoids traditional retail markups by selling directly to the consumer. They offer great transparency telling you where the apparel is manufactured and they give you a cost breakdown of each item. Unrecorded makes great looking jeans and denim jackets as well as a broad range of other apparel.
Images via brands.