---
The options for finding an ethical and sustainable men's watch are getting better all the time. But what makes a watch, or the company selling it, sustainable?
The best sustainable watch brands use eco-friendly practices like shipping in recycled or non-plastic packaging. They're using natural resources like wood and making incredibly beautiful watches from recycled materials. Sustainable watch brands are also improving equality and diversity in their work forces, ensuring equal pay and fair wages, and giving back to their communities.
These days, there are a lot of great options for sustainable men's watches and these are some of the best.
---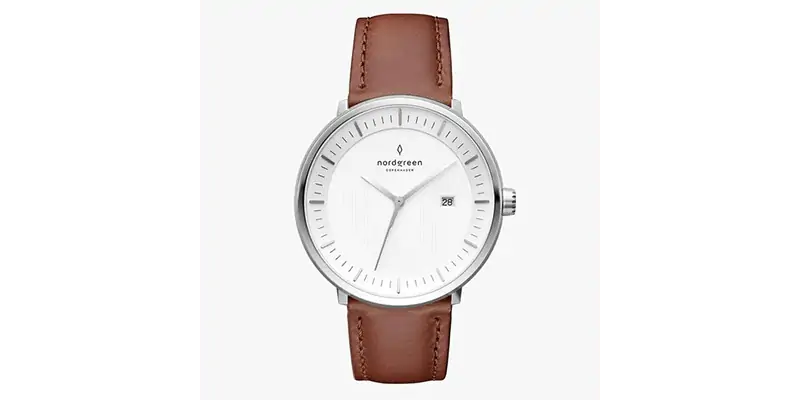 As you'd expect from a watch company based in Copenhagen, Nordgreen offers high quality watches featuring beautiful Scandinavian design. The company works with award-winning Scandinavian designer Jakob Wagner to produce timepieces that are both modern and timess. Backed by a two-year warranty, the team at Nordgreen takes pride in the quality of their sustainable watches. As a pillar of their approach to sustainability, they build long-lasting products that do not need to be replaced .
It's clear that Nordgreen's commitment to sustainability goes much further though. The Copenhagen office is carbon neutral, sourcing 100% of its electricity from wind power. And the company is working towards carbon neutral shipping through Flexport LCL, which provides 100% of profits to Carbonfund.org. The sustainable watch packaging is FSC certified and they offer vegan leather straps. Nordgren also sells discounted, refurbished watches backed by its two-year warranty to minimize excessive waste.
In addition, with each purchase customers can select one of three causes to support through Nordgreen's Giving Back Program. Customers can support providing clean water in Africa, Education in India or preserving rain forests in Latin America. Through all of these efforts, it's clear that Nordgreen is committed to making a positive impact in every function of its business.
Check out the Nordgreen Pioneer watch, featured in Gear & Good's list of Best Christmas Gifts.
---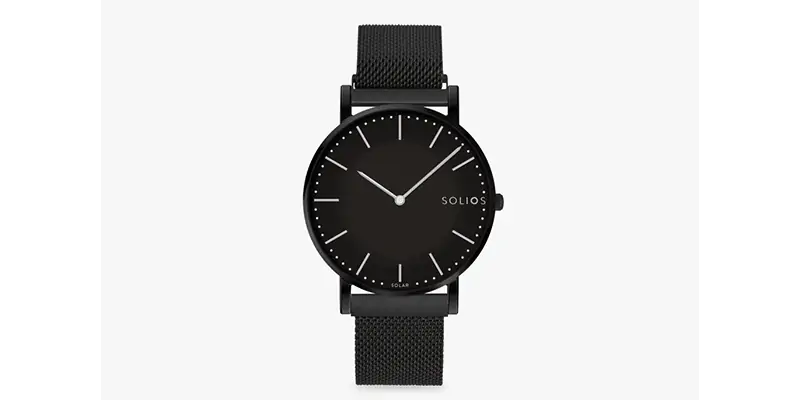 Solios is a Certified B Corporation that creates solar powered sustainable watches to reduce the production of watch batteries. Watch batteries have only a 2-year lifespan. And Solios believes the production of 300 million batteries could be avoided if all watches were solar powered.
Solios offers sustainable watch bands in stainless steel or animal-free synthetic leather free of PU, PC and toxic waste. To reduce waste, the company utilizes a metal coloration technique that, while more expensive, creates no extra chemical wastewater. And Solios uses 100% recycled and recyclable cardboard packaging.
---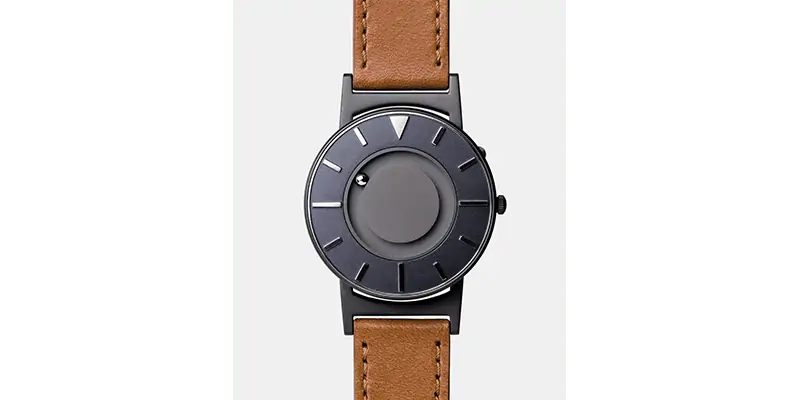 Eone makes beautiful, functional timepieces that meet the needs of as many people as possible, sighted or blind. Users tell time on the watches via sight or touch. They use raised markers and ball bearings that travel around the watch replicating minute and hour hands.
Eone gives back by partnering with Vision Care, The Seeing Eye, and Kilimanjaro Blind Trust. They even created an gorgeous special edition Kilimanjaro Blind Trust timepiece. Each purchase of the special edition watch contributes to helping blind children in East Africa read, write, and learn. They do this by either repairing a brailler device or providing a year's worth of braille paper.
---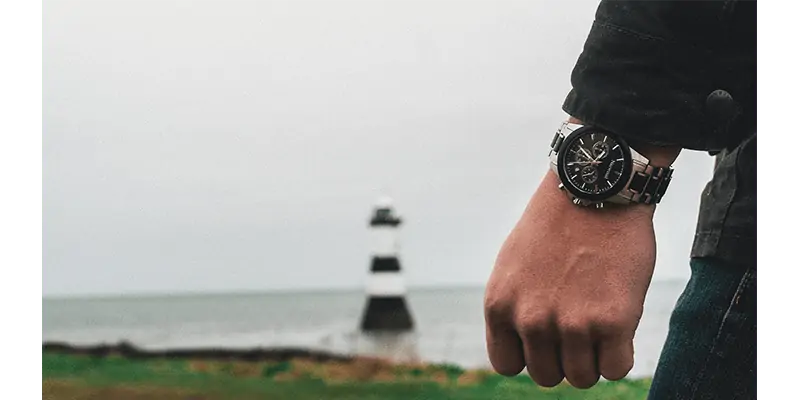 Narwood is a UK based company striving to make sustainable apparel and watches. The company partners with OneTreePlanted to plant a tree for every watch sold. And the watches come in 100% sustainable bamboo watch box. The company's watches are all waterproof and feature scratch-proof glass and steel with Sandalwood or Maplewood inserts.
---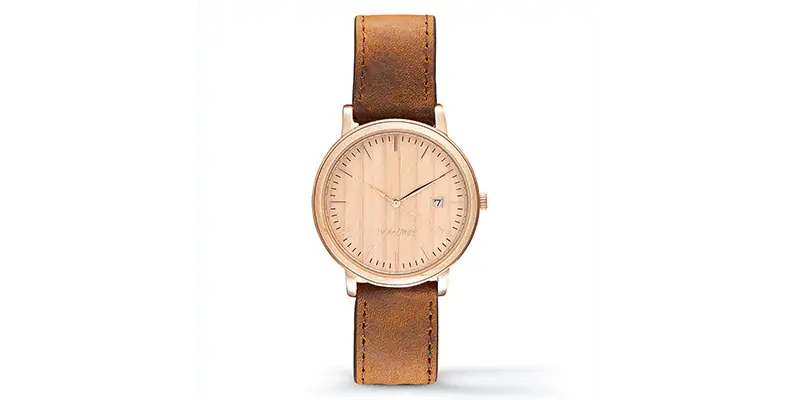 Woodstone's mission is to remind people to make the most out of their precious time, be mindful where they spent their time and remind them to keep in touch with nature regularly in order to relax, discharge the stress of daily life, meditate and gain their focus and clarity back. By partnering with an FSC certified manufacturer, their watches are made out of sustainably grown and reclaimed woods from around the world. Through partnering with Trees for the Future, Woodstone has been able to plant over 46,000 trees as of this writing.
---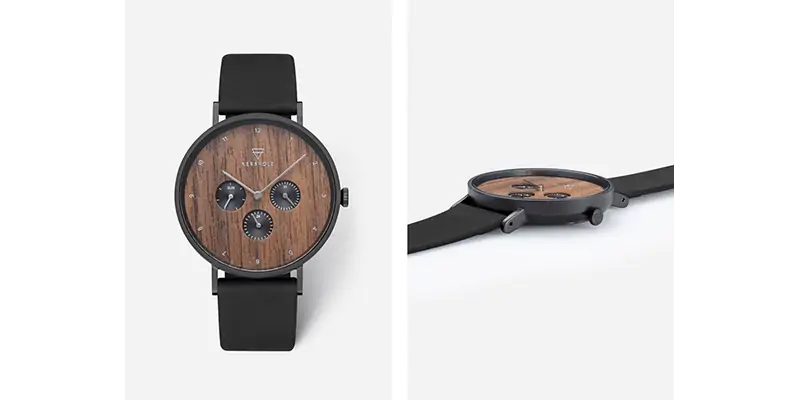 Based in Cologne, Germany Kerbholz makes wood watches, sunglasses, jewelry and home decor. For every product purchased, Kerbholz donates one euro to one of three organizations that you can choose: One Earth One Ocean, Bienenretter or Plant for the Planet.
Kerbholz also works with eco-friendly materials like recycled leather and vegan options like Texon Vogue. This vegan material used for their watch straps is made in Germany from a durable and washable mixture of paper and artificial latex. The company prioritizes fair labor standards and shares photos and stories from their partner production facility in Shenzen, China.
---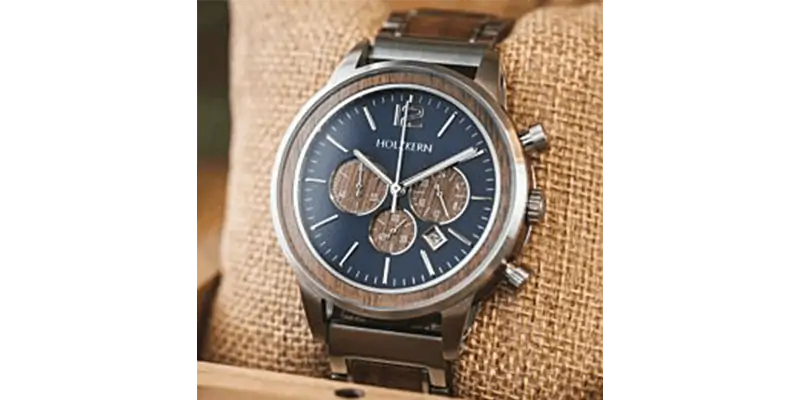 Holzkern watches are manufatcured by hand from high-quality wood and stone. The wood used in production of the eco-friendly watches is from environmentally friendly FSC-Certified timbers or wood offcuts from the furniture industry. For every sustainable watch sold, Holzkern invests one euro into reforestation projects, the development of more sustainable packaging, and occupations for people with mental or physical disabilities.
---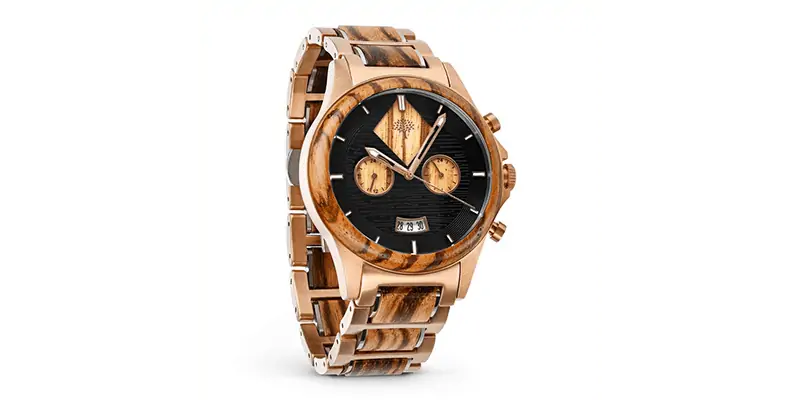 Lux Woods makes sustainably sourced wood watches that are handmade. The company uses scrap wood that would have otherwise been discarded. And they require that all suppliers source from places that ensure the wood was sustainably harvested and trees were planted. Lux Woods partners with feedthechildren.org and plantabillion.org to deliver on its philanthropic motto of "Buy one, Feed one, Plant one".
---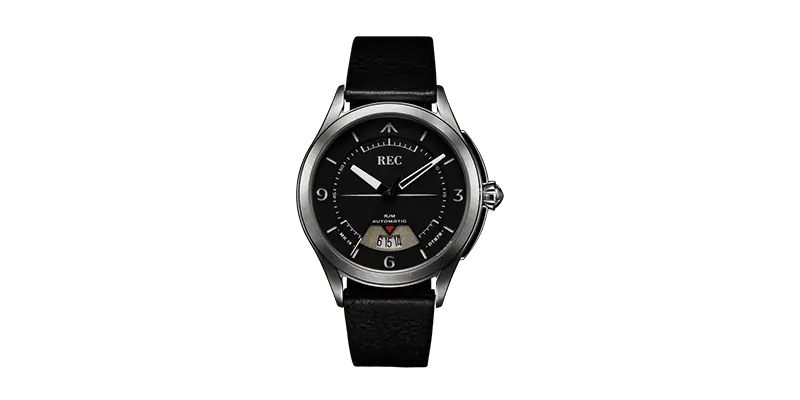 This is the obvious sustainable men's watch choice for any car aficionado. REC stands for Recover, Recycle, Reclaim. This describes the company's unique model of salvaging recycled parts from iconic vehicles that are beyond repair. The watches made from the recycled components reflect and honor the stories and designs of the vehicles. The list of sweet rides includes Porsches, Mustangs, Mini Coopers and even Spitfire aircraft.
---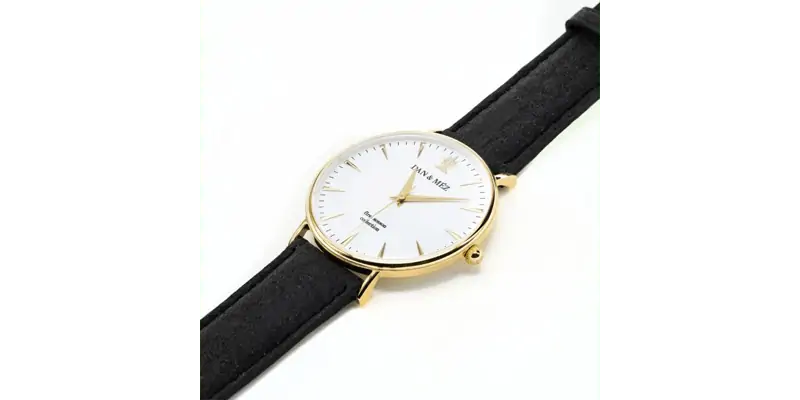 DAN & MÉZ watches feature vegan leather straps made from recycled pineapple leaves. They are exploring expanding to other unique animal product alternatives including leathers made from mushrooms, grapes, cork, kombucha and wood.
The company does not use plastic in its shipping, opting instead for cardboard boxes shipped in climate neutral paper packages. Their sustainable watches are handmade in a small manufacturing facility in Germany . And DAN & MÉZ ensures all of its employees are paid a fair wage, have insurance and good working conditions.
---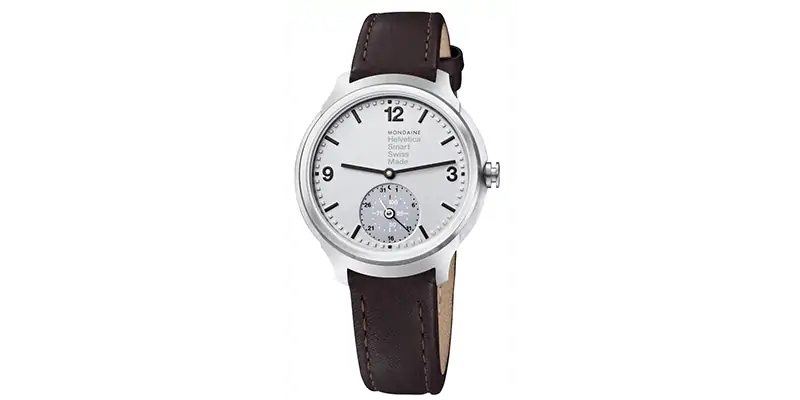 Mondaine's Essence Collection of sustainable watches are made with 70% reusable materials. They also feature a 100% vegan eco-friendly strap made out of cork lining and Recycled PET water bottles.
The company also introduced a solar plant to the roof of its Biberist, Switzerland factory. This enables the generation of 80% of the factory's energy.
The sustainable watches feature a design honoring the Federal Swiss Railway clock. They represent precision and just look really cool.
---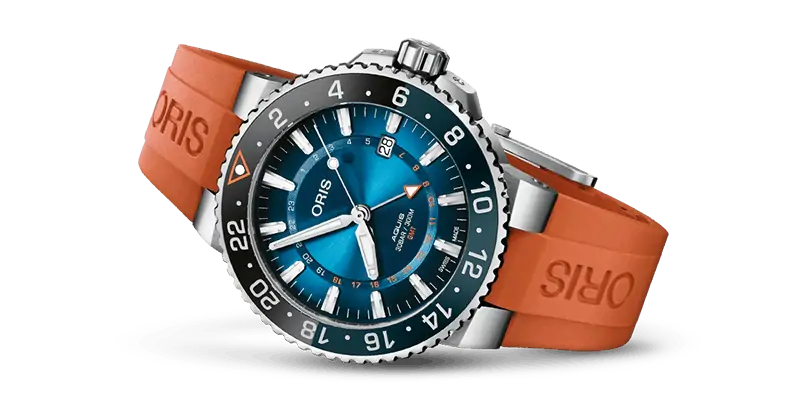 Oris is a Swiss watch company that has developed a number of limited addition watches. They support great causes and also pay tribute to the cause in the design of the watch itself.
The Oris Aquis Carysfort Reef Limited Edition Watch celebrates the 30,000 corals planted in partnership with the Coral Restoration Foundation in Florida. And the Oris Hangang Limited Edition highlights the company's partnership with Seoul KFEM to clean up South Korea's Hangang River.
---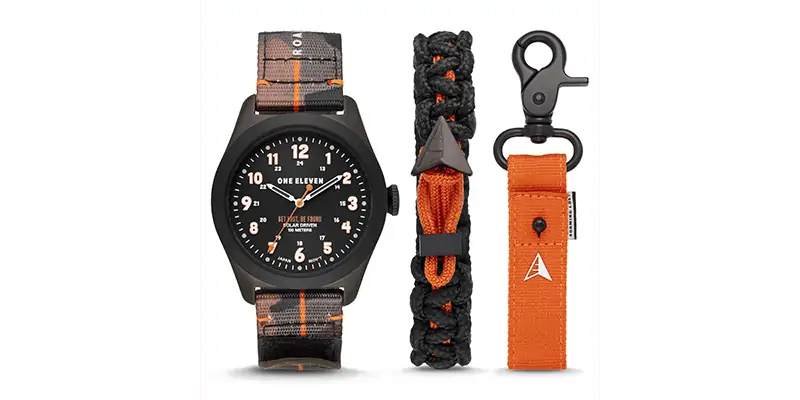 One Eleven makes solar powered watches that never require battery replacement. The goal is to reduce the toxic waste that goes back into the planet.
One Eleven also uses recycled packaging. They are part of the Fossil Group, which aspires to be a leader in sustainable watches. They have a number of admirable sustainability goals including launching a global take-back program in 2025.
Images via brands mentioned. Pricing accurate at time of publication.